SWAMP WITCH is today's "NEW BAND TO BURN ONE TO" Evening Buzz...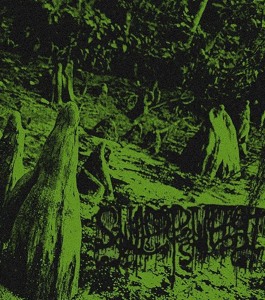 Bio:
We like heavy shit and we like drugs.
Swamp Witch, whose members come from Oakland and California's Central Valley, have been steadily building the ranks of their burgeoning doom cult in recent months, gathering worshipers in a stream of smoke-choked live rites that recall the hedonistic frenzy of Ancient Greek mystery religions. Alongside modern doom lynchpins Corrupted, Moss, and Noothgrush, Swamp Witch tap into the warped legacy of psychedelic and progressive music, from classic groups Flower Traveling Band and King Crimson to contemporary explorers such as SubArachnoid Space. These influences fuse into a dense entanglement of trance-inducing riffs that spiral downwards before crumbling into murky, bongwater-black sludge.
"Ridiculously slow heathenistic sludge from the bowels of some clandestine swamp located in Oakland, CA., Swamp Witch decimate your ears with eerie bellowing howls, slipshod grooves, mind-numbing feedback and a daunting unholiness. Check them out!"
Gnosis
by
SwampWitch
Check out the links below for purchasing information and some interesting surprises.
Facebook
|
Gay Scientists Recordings