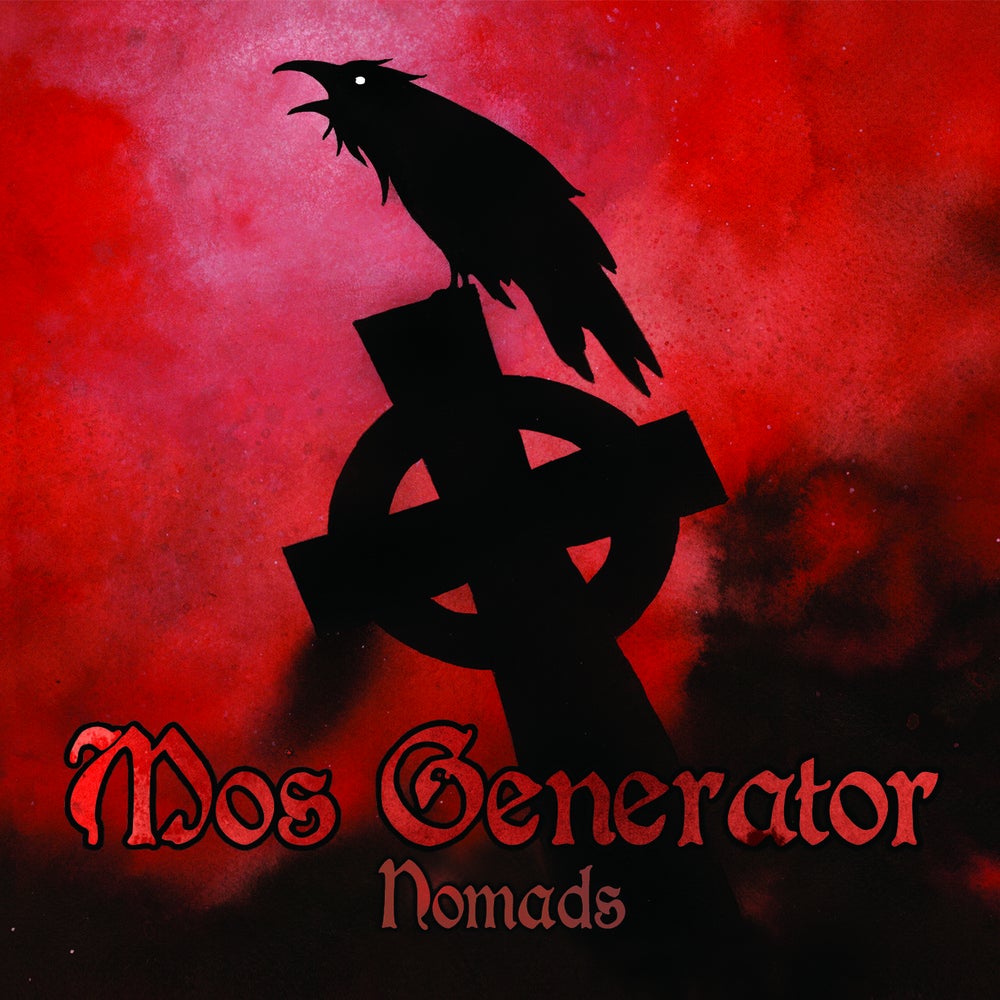 The slow burn of catalystic doom-drenched tapestries lies within their cheese, as well as their relation to traditional rock cannon. Mos Generator is a perfect example of sensibilities decades past and modern crunchy hard rock.
1. "Cosmic Ark"- A mid-tempo journey to the supposed mystical cosmic ark. This piece evokes The Sword and aspects of contemporaries Grand Magus. A course in vintage psych rock 101.
2."Lonely One Kenobi" - A swamp-draggin southern riff fiesta. Nasty syncopated sounds straight out of Skynyrd's riff vault.
3."Torches"- A mid tempo rocker. The vocals leave some room to be desired as far as unique texture however the guitars are exceptional on this track- the final jam resulting on a REALLY nasty pulsing guitar jam.
4."Step Up"- Another track that alludes to nasty southern feel of the record. A gritty funky groove tune.
5."Solar Angels"- Basically a hair-rock tribute. Hits with a decent melody and a "ratt-on-steriods" kind of direction.
6."For Your Blood"- Reminiscent of recent Iron Maiden and a little bit of Pantera, a galloping curmudgeoning behemoth of a tune. The guitar solos on this track being particularly of interest.
7."Can't Get Where I Belong"- A pulverizing rock track that makes one think of melodic rock masters of old, but has the tone of Cream, or The Who in vocal harmonic quality.
8."Nomads"- The acoustic mellow rock song of the record. Dreamy minor quality with shimmering guitars- kind of filler.
9."This is The gift of Nature"- Pentagram is running through this band's veins. Classic doom riffs a-la-Trouble with low down homegrown riffage.
Mos Generator speaks from the mouthpiece of 90s stoner/psych-rock. The album is solid but suffers a bit from cliches and could use a little more oomph to push it through the cut and dry of regular psych records.
For fans of The Sword, Thin Lizzy, and The Showdown.